FiSH Archive 2007
PROGRAMME
FOLLOWS
 AWARD WINNERS
AWARD WINNERS BDFA MEDALS 2007
GOLD 
"Marie", Andreas Ehrig / Christian Dzubiel
"Ideallinie", Gregor Erler
SILVER 
"Liebe, Liebe…", Axel Ranisch
"essen Erde", Finn-Ole Heinrich
"Freilandeier", Daniel Faigle
"Über die Schwelle", Stefan Mehlhorn
BRONZE
"No fish", Bayong Liu
"Security", Lars Henning
"Allein", Milan Kappen
"der Unbekannte", Daniel Rakete Siegel
"Crusaders", Ole M. Werner
"Welche Jacke?", Jugendfilm e.V.
"Meine Religion, Meine Kultur, Mein Land", Mohammed Reza
"Gelegenheitsfänger", Lukas Axiopoulos
"Eloise", Helene Tragesser
"weiss", Florian Grolig
"Ich machs wie Robbie Williams", Finn-Ole Heinrich
AWARD WINNERS FILM OF THE YEAR 2007
"Marie", Andreas Ehrig / Christian Dzubiel
AWARD WINNERS AUDIENCE PRIZE 2007
"Über die Schwelle", Stefan Mehlhorn
DELEGATION TO DAFF 2007
"Allein", Milan Kappen
"essen Erde", Finn-Ole Heinrich
"Marie", Andreas Ehrig / Christian Dzubiel
"Ideallinie", Gregor Erler
"weiss", Florian Grolig
AWARD WINNERS UP-AND-COMING 2007
"essen Erde", Finn-Ole Heinrich
"Liebe, Liebe…", Axel Ranisch
FÖRDERPREIS
"Welche Jacke?", Jugendfilm e.V.
FINDLING – DER PROMOTIONSPREIS
"Über die Schwelle", Stefan Mehlhorn
AWARD WINNERS MEKO 2007
Winner: "Radiolution", Richard- Wossidlo- Gymnasium, Waren
2. Prize: "Wenn Steine reden könnten", Kirchgemeinde Wattmannshagen & "Bist du süchtig?", Margit Ewert, Neubrandenburg
Innovation Prize: "teach your teacher", insitut für neue medien Rostock
Jury JUNGER FILM 2007
Jürgen Liebenstein

Head of the Jury
Susanne Bormann

Actress
Dr. Werner Barg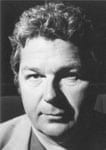 Director of Studies at dffb,
Film Journalist, Screenwriter, Director & Producer
Figen Ünsal

Student at Fachhochschule Hannover BK/Film
Anke Lindenkamp

Editor for Short Films at ZDF / ARTE
Hans V. Bang

Film Teacher & Media Scholar
Jury Medienkompetenz-Preis M-V 2007
Dr. Uwe Hornauer

Head at Landesrundfunkzentrale M-V
Marleen Janew

Chairwoman at
Landesrundfunkausschuss M-V
Claudia Dietrich

Chairwoman at LAG Medien e.V.
Prof. Dr. Hans-Jürgen von Wensierski

Education Researcher, University of Rostock
Burkhard Schmidt

Head at Videowerkstatt Evangelische Landsakademie
Friederike Kastner

(Jury Presenter) Media Scholar, Medientrecker Rostock
PHOTOS
Invalid Displayed Gallery