Jide Tom Akinleminu
Danish-Nigerian documentary filmmaker, born 1981, lives in Berlin
Born in Denmark and grew up in Nigeria

moved to Berlin in 2004 to study camera at the DFFB

finished his studies with the documentary film "Portrait of a lone farmer", which was awarded the 3-Sat Documentary Film Prize and the "African Movie Academy Award".

works as a cameraman on international documentary and feature film productions

In 2021, his second documentary "When a farm goes aflame" celebrated its world premiere at the 71st Berlinale
2021 » When a farm goes aflame

2013 » Portrait of a lone farmer
Artist, filmmaker and film activist, born 1986, lives in Berlin
His films explore new perspectives on the historical memory of the American war in Vietnam.

Engages as a mentor and for #VielfaltImFilm with the aim of empowering new BIPOC voices for storytelling

is an active member of the non-profit initiative BERLIN ASIAN FILM NETWORK (BAFNET), which has been committed to differentiated representations of Asian-German realities in film and television since 2012.
2017 » DER GARTEN DES HERRN VONG

2016 » AT THE END OF THE WORLD

2010 »WHERE THE LIGHTS SHINE LOW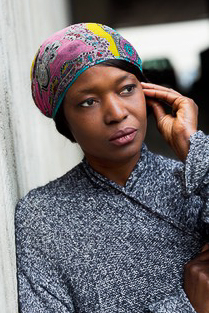 Regisseurin und Schauspielerin, geboren 1968, lebt in Berlin
Director and actress, born 1968, lives in Berlin

Founded the production company Equality Film GmbH in 2015, which focuses on telling special stories that show a complex and diverse society
2010 » AUF DEN ZWEITEN BLICK

2007 » STELLA UND DIE STÖRCHE
Filmmaker and music producer, born 1995, lives in Berlin
her films have been shown at renowned film festivals worldwide (Berlinale Shorts, Kurzfilmtage Oberhausen, Aspen Shortsfest, Uppsala ISFF) and have won several awards

"Call of Cuteness" was on the long-list for the Short Animation Oscars in 2018.

"Call of Comfort" won the German Short Film Award in the same year.

In 2019 she was invited to the Berlinale Talents Campus

In 2020 she received the Hessian Newcomer Award

Graduate of the Offenbach University of Art and Design

is currently developing a feature-length film script and producing her first album release.
2022 » First Work, Then Play
Journalist, author, film curator and secret agent, born 1969, lives in Berlin
Freelance cultural journalist specialising in film and music, for Spiegel, taz, Tagesspiegel, Freitag, epd Film, Rolling Stone, among others.

curates films for the Panorama section of the Berlinale

Moderates film talks and press conferences for the Berlinale, Filmfest Emden and Filmfest Dresden, among others.

is a cultural commentator for RBB, MDR, WDR and Deutschlandradio,

writes bestsellers and screenplays

is a juror for the Grimme Prize

Checks television content for the Freiwillige Selbstkontrolle Fernsehen FSF (Voluntary Self-Regulation of Television)

writes for the media watchblog Altpapier and teaches journalism at AMD Berlin
Project coordinator, moderator, podcaster, born 1990, lives in Berlin and Hanover
Project Coordinator of the Berlinale Section Generations

is responsible, among other things, for all the areas that deal with cultural mediation and film-cultural education.

studied film studies, French and cultural mediation in Mainz, Dijon, Hildesheim and Marseille

also discovered festival work during this time, because exchange and encounter are central here

began working on a PhD on the aesthetic construction of youth in cinema at the Cultural Institute for Cultural Policy at the University of Hildesheim in 2017
Artist, born 1989, lives in Leipzig and Mexico City
was born in a country that no longer exists today

studied free art in Kassel and at the Dutch Art Institute

has been working with Miiel Ferraéz since 2014

together they won the "Film of the Year" at FiSH 2016 and the "German Short Film Award" 2019
2019 » Wir sprechen heute noch Deutsch

2017 » Poor people relax me

2015 » Postcolonialism in 30sqm

2014 » Just kids left alive on the road