FiSH Archive 2013
Programme
[gview file="http://2015.fish-festival.de/wp-content/uploads/2014/11/Faltplan_FiSH_2013.pdf" width="100%" save="1″]
 Award Winners
AWARD WINNERS BDFA MEDALS 2013
GOLD 
"Koora", director: Daniel Asadi Faezi
"Meyer", director: Sascha Quade
"Qe skem a'malla harza – Ich bin manchmal einsam", directors: Tobias Rehm, Silke Dietrich, Sebastian Linder
SILVER 
"Goliath", director: Ozan Mermer
"Reverie", directors: Valentin Gagarin, Shujun Wong, Robert Wincierz
BRONZE
"Cold Star", director: Kai Stänicke
"In die Tasche gesteckt", director: Midas Kempcke
"Wie sie sehen", director: Roman Hagenbrock
"Kette", director: Monika Kostrzewa
"Weirdo's Brain", director: Bianca Kennedy
"School Shooting", director: Steffen Gruber
"Jasna", director: Kai Stoeckel
AWARD WINNER FILM OF THE YEAR 2013
"Koora", documentary: 9:36, 2012, director: Daniel Asadi Faezi (18 years)
AWARD WINNER AUDIENCE PRIZE 2013
"Meyer", short feature film: 7:00 min, 2012, director: Sascha Quade (24 years)
AWARD WINNERS UP-AND-COMING 2013
"Goliath", short feature film: 6:45 min, 2012, director: Ozan Mermer (24 years)
"Arthur", short feature film: 9:15 min, 2013, director: Lukas Laier, Moritz Vetter (21, 22 years)
AWARD WINNERS MEKO 2013
Project "APP-Musik", Web-2.0-Project by Sonderpädagogisches Förderzentrum an der Danziger Straße in Rostock
Project "Es lebe …!?", Video Project by Bützower PferdemarktQuartier – Kultur und Region e.V.
Jury JUNGER FILM 2013
Pola Beck
Director & Screenwriter
Stefan Braunshausen
Editor & Video Journalist
Helen Gölz
Freelance Editor
Eoin Moore
Director & Screenwriter
Felix Stienz
Director
Jury Medienkompetenz-Preis M-V 2013
Petra Willert

Chair of the Expert Committee for "Offene Kanäle und Medienbildung der mmv"
Prof. Patrick Donges

Professor for Communication Studies at the University of Greifswald
Dr. Jan Hartmann

Head of "Medienpädagogischen Zentrums (MPZ) des IQ M-V (Institut für Qualitätsentwicklung M-V)"
Tino Sperke

Chief Executive/Programme Director at Ostseewelle HIT-RADIO Mecklenburg-Vorpommern
Tino Höfert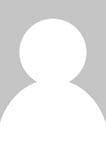 Jugendmedienverband Mecklenburg-Vorpommern e.V.