On Friday, the 27th of April, the annual best music video awards from Mecklenburg-Vorpommern took place at Circus Fantasia. The PopFiSH granted by Landesverband für Populärmusik und Kreativwirtschaft (PopKW e.V.) and the FiSH Film Festival reward the best music video created by filmmakers or bands from M-V.
This year PopFiSH received the total of 53 greatly diverse submissions of various music und film genres. Ten top picks were showcased on the big screen in Fantasia circus tent.
The jury was embodied by the producer Ingo Georgi who worked among others with bands Rammstein or Kraftklub; the freelance film director Sandra Marschner (Katapult Filmproduktion Berlin) as well as Andreas Zagelow from MDR Sputnik. NDR host Golo Schmiedt was leading the event. Around 150 guests, musicians und filmmakers from all over M-V attended the award winning ceremony.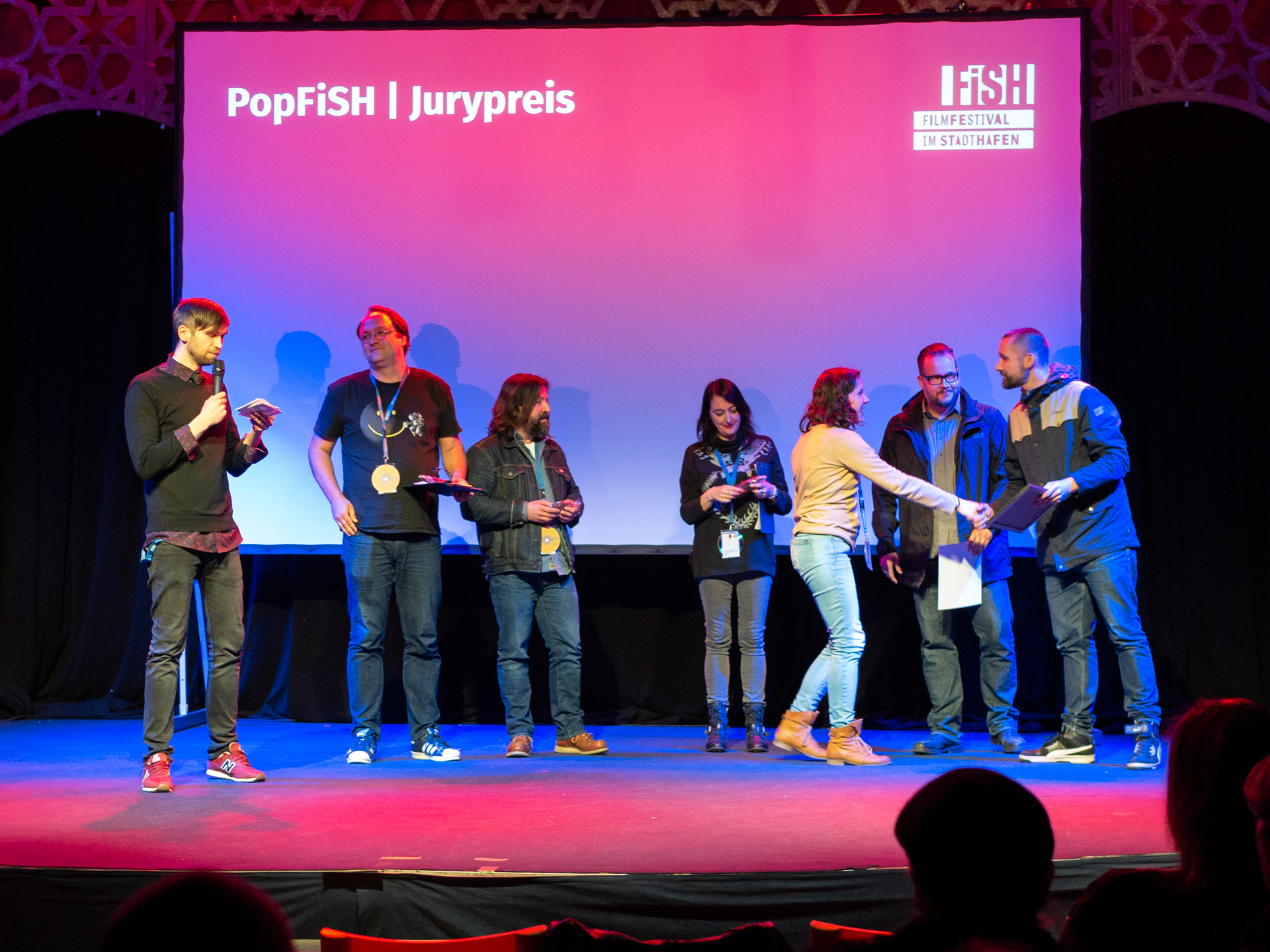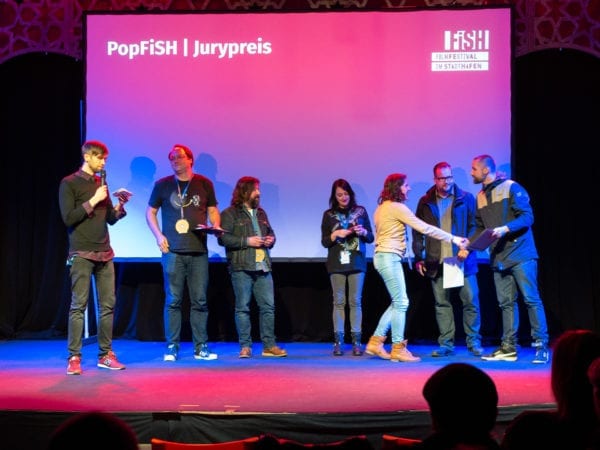 PopFiSH Public Choice Award:
Richard Jacobi (director, Rostock), Andreas Ehrig (idea, Rostock) & COR (Hardcore, Rügen)
for "Das schöne Leben", granted with guest's contributions as well as a social media workshop from Supremesurf
PopFiSH Jury Award:
Richard Jacobi (director, Rostock), Andreas Ehrig (idea, Rostock) & COR (Hardcore, Rügen)
for "Das schöne Leben", granted with 1.000 EUR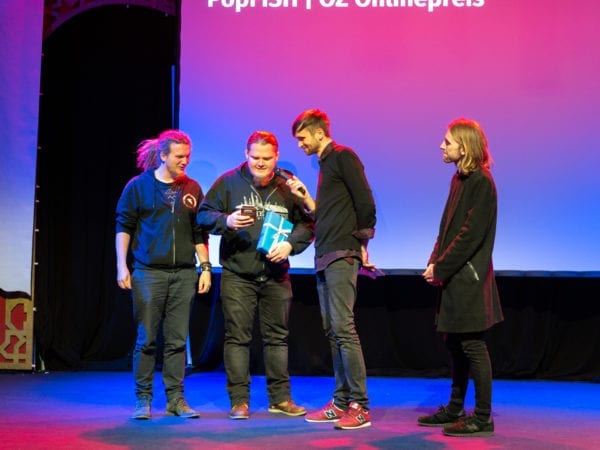 PopFiSH Online Award:
Philipp Lykostratis (director, Köln) & Nero Doctrine (Deathmetal, Greifswald)
for "Doch die Lichter sind kalt", awarded with an iPad Proc from the newspaper Ostsee-Zeitung