JUNGER FILM Block 6
#38 Spacious | Spacious
Animierte Dokumentation, 2020, 04:13 min
"Spacious" deals with "aphantasia", a condition that prevents people from being able to visualise imagery. The film aims to provide an insight into a different way of perceiving the world as well as to stimulate us to be more aware of one's own visual imagination.
#39 EIN OZEAN | EIN OZEAN
Dokumentarfilm, 2021, 18:50 min
The trembling begins in the neck as soon as Markus conveys the images that have haunted him for 49 years. Today he keeps moving with his camper to avoid thinking of the abuse for too long. A daily struggle for survival between the past and the view of
the ocean horizon.
Regie | director
Paul Scheufler
22 J., Berlin
hello@paulscheufler.com
Kamera | d.o.p
Jakob Grasböck
Montage | editor
Daria Wörmann
Web
www.paulscheufler.com
#40 The Familiar | The Familiar
Queer Sci Fi | Experimental, 2021, 10:52 min
An Alien crashes on an inhospitable planet and tries to contact her * his home planet. While searching, the Alien experiences a world that rejects her * him but also holds her * him captive at the same time. When someone returns the alien's gaze, they create a place of refuge.
Regie | director
Julian Quentin
21 J., Köln
julian10sq@yahoo.de
Kamera | d.o.p
Linda Schefferski
Montage | editor
Julian Quentin
Web
www.julianquentin.com
#41 Der Baum vor meinem Fenster | The tree outside my window
Experimentalfilm, 2020, 02:38 min
Detached black and white photos show the branches of a tree blowing in the wind in a city. This film displays the longing for a closer relationship with nature with very little words.
Regie | director
Simon Rupieper
26 J., Köln
simon_rupieper@yahoo.de
Kamera | d.o.p
Simon Rupieper
Montage | editor
Simon Rupieper
#42 Paradiesvogel | Bird of Paradise
Tragikomödie, 2021, 14:59 min
With the first great love story comes the first big breakup. All that Milan and Laurie are left with is a bag full of memories and the common "child of divorce" that neither of them wants to keep.
Regie | director
Jannik Weiße
25 J., Ludwigsburg
jannik.weisse@filmakademie.de
Kamera | d.o.p
Lisa Jilg
Montage | editor

Frauke Tietjen

Web
www.jannikweisse.com
#43 OBERVOGELGESANG | OBERVOGELGESANG
Coming of Age | Polithorror, 2020, 06:22 min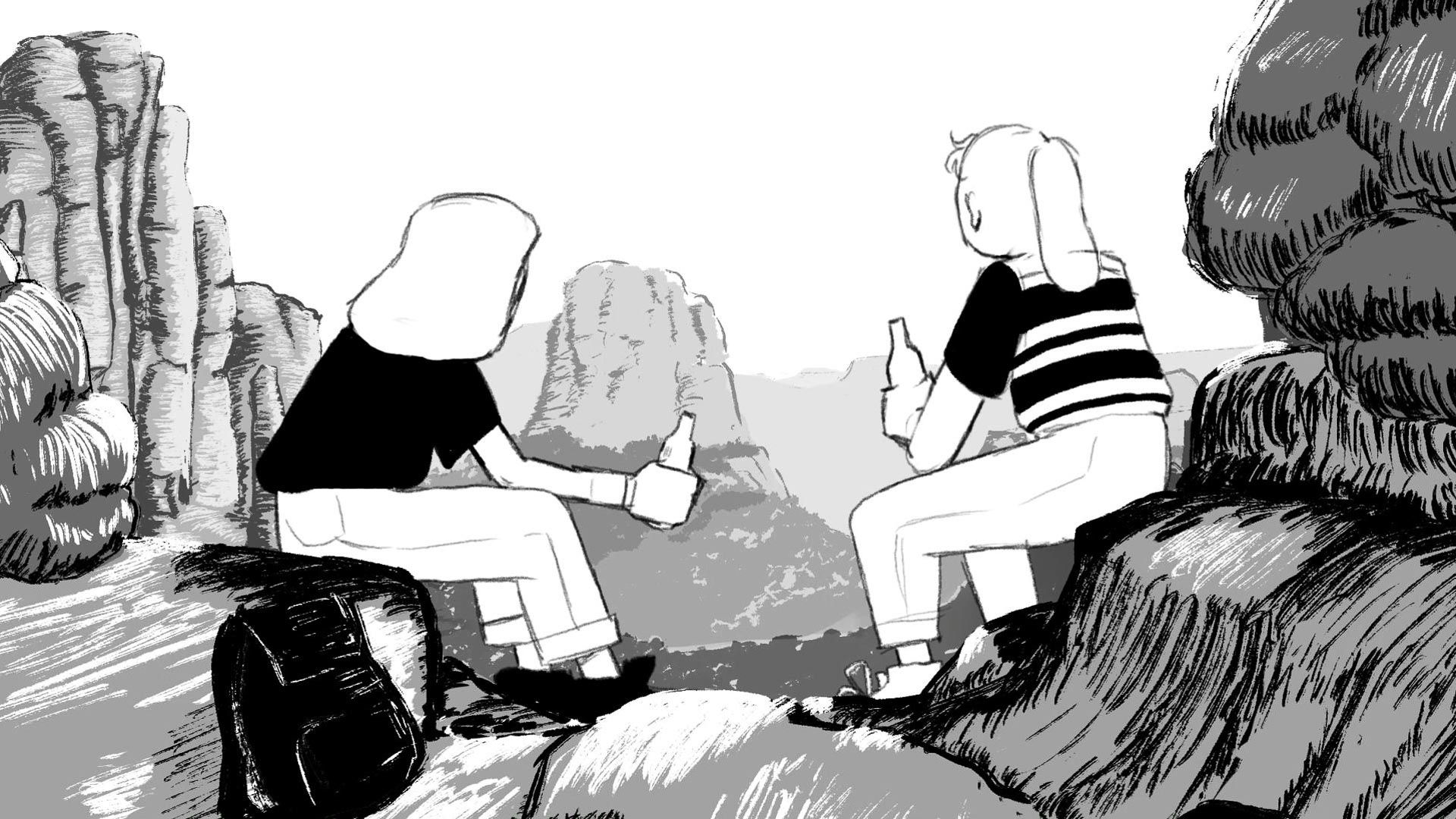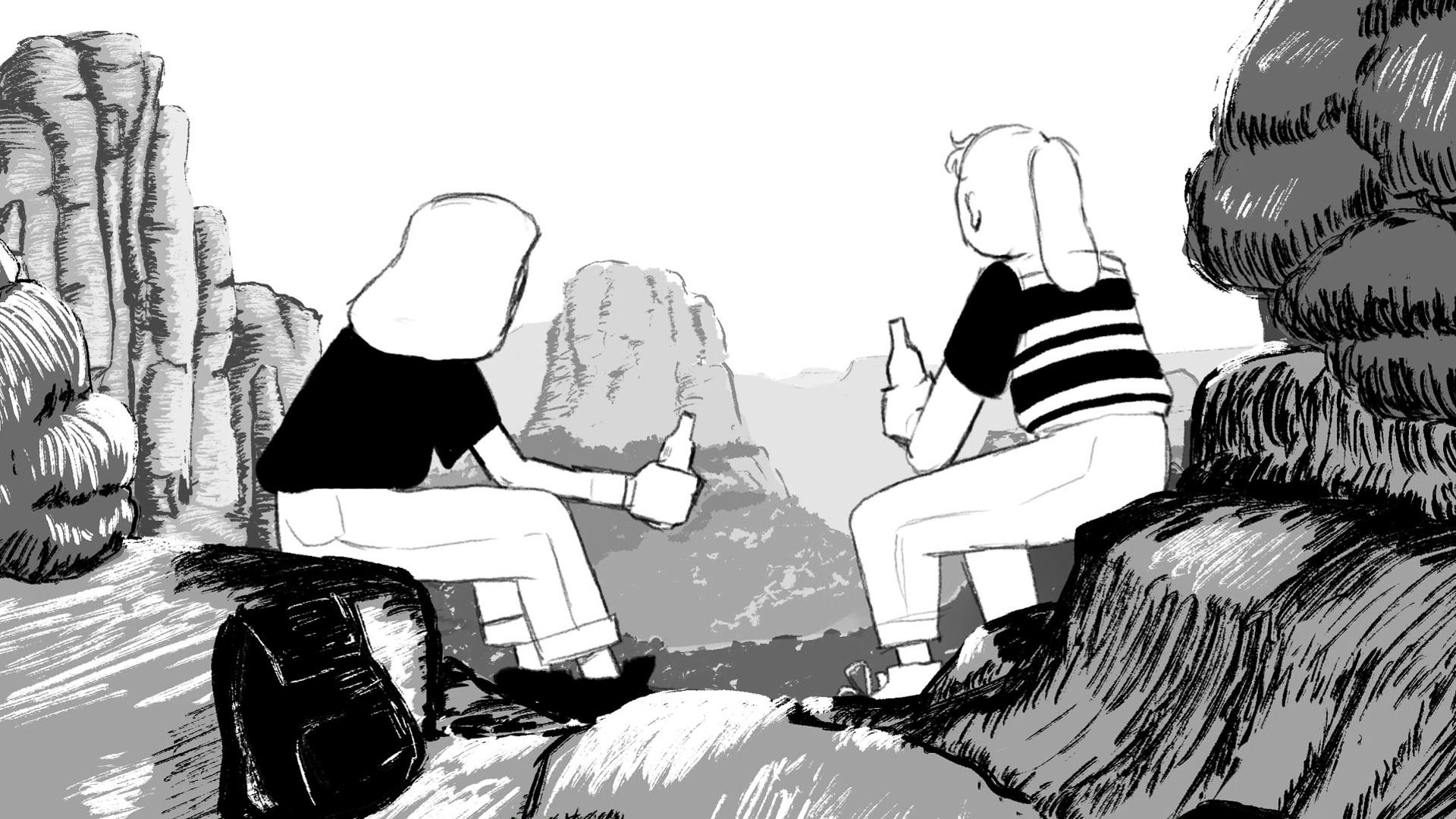 A young woman is confronted with fresh right-wing extremist graffiti in the S-Bahn and a grimace of her hometown she previously erased.
Regie | director
Ferdinand Ehrhardt,
Elisabeth Weinberger
22 J., Ludwigsburg
ferdi-ehrhardt@t-online.de
Kamera | d.o.p
Elisabeth Weinberger
Montage | editor

Andreas Bothe